Matthew 19:26 "With men this is impossible, but with God all things are possible."
Inspirational Speaker, Inspired Writer, Author, Songwriter and TV Host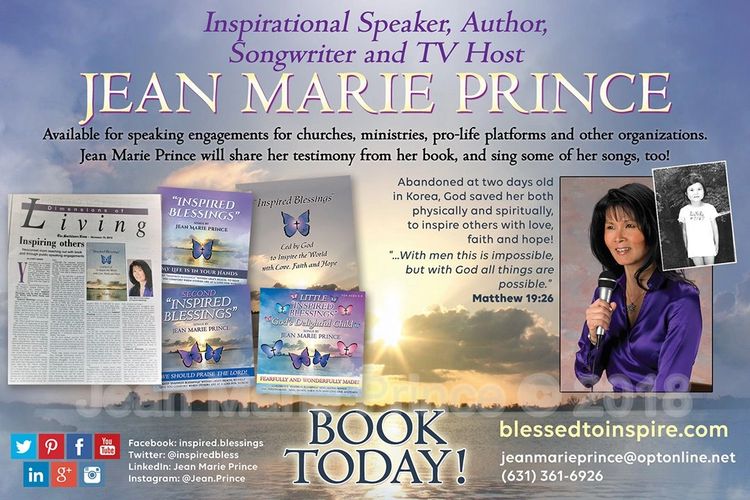 Inspirational speaker, inspired writer and inspiring speaker to inspire others with love, faith, and hope!
"Jean Marie Prince Greeting Cards," gifted writings. Partner with "Inspired Blessings" Online Fundraiser.